Oakland County MI's Trusted IT Support Company
SE Michigan's IT Support Since 2015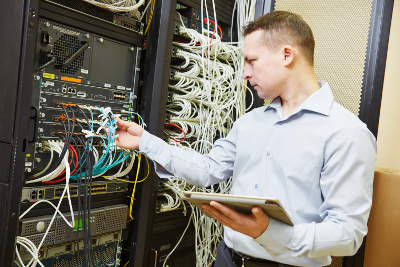 My Computer Doctor has been helping businesses deal with IT problems. We provide extensive IT services and support so that you don't have the burden put on your business. IT is definitely not for everyone, it causes many frustrations that can be solved by experts like us. With modern technology an organization cannot avoid IT regardless of whatever industry to might be in. If properly adopted, information technology can radically improve your businesses efficiency, however, it also brings a number of challenges.
That's where we come in! Our services will help you deal with and overcome these obstacles in the most effective way. Since being a leader in providing IT services in Michigan, we allow companies of all sizes to take full advantage of the ongoing technological revolution.
My Computer Doctor's IT Solutions Services
Computer repairs -

Getting your devices back to functionality & advising the need of any upgrades.

Security enhancements -

Assess likely cyber bugs to your business & help you develop plans for protection.

Data backups-

Data loss can be detrimental to a business. We store copies of your data in a secure location for a full recovery.

Network troubleshooting -

Quickly evaluating & resolving problems with your networks.
Reliable IT Support in the Oakland County MI Area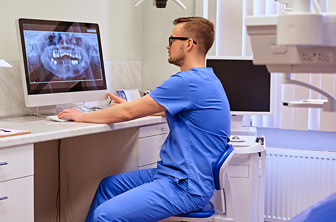 At My Computer Doctors we understand that IT issues can rarely wait, which is why we will respond right away when you report your issue to us. Our team is available 24/7, every day of the year and will respond to your calls and to come up with a solution to your IT problems.
My Computer Doctors has extensive experience working in IT. Whether you're struggling to install a new network or facing security or efficiency issues on your current one, we can handle any situation in terms of IT technology. We have frequently worked with medical providers and dental offices with critical networking and security needs. We have consistently kept their systems safe and efficient, demonstrating that even the most challenging IT support tasks are well within our ability.
---
Satisfying Our Clients Is Our Speciality
My Computer Doctors has proudly been serving Oakland County MI with IT support and services. We value what our clients have to say - take a look at some of their thoughts on our services.
My Computer Doctors is always there to provide quick and accurate answers to my questions. Jenn B.*
---
My Computer Doctors brings a refreshing wealth of knowledge and exceptional service in providing concrete answers to your dilemma. They provide proven, custom industry standard solutions for your particular situation. Their attention to detail is the hallmark which makes a lasting difference to their growing customer base. They set the bar high, giving you the best advice and quality products to choose from. Richard Z.*
Suffering From Computer Problems & Not Sure When To Call?
You're having trouble installing a network
Your devices won't work and you don't know why
You store data that in confidential and are worried about keeping it safe
You're thinking of installing VoIP services
You've suffered from a virus, or cyber attack
---
Don't suffer from IT Malfunction any longer. My Computer Doctors is the company that can make all your worries go away by proving IT support & services. Contact us today to learn more information about our services and what we can to to help!