Finally, a Metro Detroit IT Support Company That Understands Small Business Needs!
---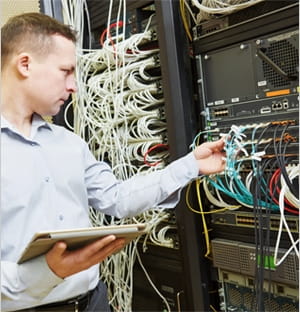 Metro Detroit's most reliable provider of secured networking, data backup, VOIP services, and computer repair.
My Computer Doctors in Plymouth, MI has been the Michigan-based IT consulting and support company small businesses, dentist offices, and start-ups turn to most for reliable IT outsourcing, managed services, data backup and recovery, email and spam protection, network security, VOIP services and general computer tech and support services since 2015.
---
Your Business Records Are Only as Good as Your Last Backup
If you ask us, the most important service you could request from My Computer Doctors is Data Backup and Recovery. Regardless of your business size, backing up your data and storing it offsite is a digital insurance policy. With a data backup and recovery package, we have you covered in the event your computer systems are hacked, get a nasty virus, or are destroyed by an electrical surge or fire. My Computer Doctor helps you be prepared for the unexpected so your loss is minimal.
We Provide Specialized Software and Technology Support for Your Metro Detroit Business
Your company relies on your systems being up and running. Whether you are a dentist office using a specialized imaging software like Patterson, or a small to medium size business who sees the value in outsourcing IT support rather than managing an in-house team, My Computer Doctors has the right size managed services solution for you! When you sign up for a custom managed services package, you're guaranteed responsive service anytime, any day- even holidays. Our customers have peace of mind knowing we are monitoring their systems 24/7. With My Computer Doctors, you'll enjoy a flat-rate fee, with no hidden costs. And, if an issue arises and you are under one of our M-Care managed services packages, you'll be covered! We'll address your issue right away, keep you posted with progress reports and never-ever use "geek-speak" to avoid explaining the situation in full detail.
Wish Your Business Could Make Free Phone Calls?
Ask us about our VOIP service! With VOIP service, you have complete control over your incoming and outgoing phone calls. Calls are made using your existing high-speed internet connection for reliable reception and fewer dropped calls. More and more businesses are turning to VOIP service over landlines for their cost savings and ease of implementation. Your phone stations will look the same, we'll just be hooking into your internet rather than a phone jack. We have a reliable system and a variety of phones to choose from.
Think You're Paying
Too Much for Your IT?
Find Out Now!