Rapid Recovery - Data Backup & Recovery in Metro Detroit
Data Is as Crucial as It Is Vulnerable
Natural disasters, competing companies, foreign governments and scam artists can all delete or seal off your company's private data. This can quickly undermine your business, denying you the information you need to operate. My Computer Doctors protects clients throughout Metro Detroit from these threats. Through diligent computer data recovery, we ensure that even the most malevolent cyber-attack cannot set your business back.
Veterans of Combating Cyber Attacks
The team at My Computer Doctors has been around since the earliest days of cyber-attacks. We have a detailed understanding of how attacks develop, how organizations fall victim to them and what we can do to lower the risks. Our team is highly skilled not only in dealing with current data service issues, but also in responding to new issues as they arise. No matter how sophisticated the attack, we will recover your information.
Quick and Reliable Emergency Services When You Need Them Most
Time is of the essence when dealing with data loss. The faster you recover your information, the smaller the disruption to your business. My Computer Doctors is available 24 hours a day, seven days a week to perform any crucial data recovery efforts. We respond to your calls within the hour, and work diligently to get your data back where it needs to be as quickly as possible. We respond to your calls within the hour and get your data back with all due speed.
Helping You Recover from Lost Data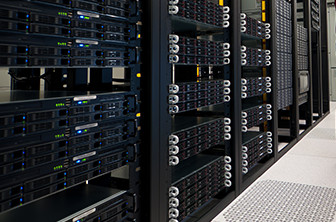 My Computer Doctor uses an intricate backup system, storing your information on a separate, unique server. We then protect this server diligently against viruses and hackers. Meanwhile, we work with you to come up with a plan for responding to data breaches. By establishing a clear set of steps, we help your staff remain calm and effective in the face of even the most severe attack. You can then recover your data and get right back to work.
Common Causes of Backup Failure
Many companies see no need to rely on a backup expert, instead creating redundant files of their own. Without an expert's support, however, you will be vulnerable to a number of common failures, including:
Sizing Problems -

If your recovery logs are not large enough to hold all the information you're storing, large portions of it may be lost. You likely won't realize this until after the attack, making it impossible to recover much of your data.

Recording Errors -

In certain cases, recording technology cannot keep up with the data you send it, leading to omissions. Only a data services expert can reliably ensure this isn't happening.

Monitoring Mishaps -

Non-experts often fail to monitor their recovery files and interpret alerts correctly. This can lead them to overlook problems that compromise the backup.
---
For more information on effective data recovery, contact My Computer Doctors today at (734) 212-2337.