Comprehensive IT Services from the Computer Experts in Metro Detroit
Helping You Deal with the Challenges that IT Can Bring
IT is no mere luxury. It is so embedded in the modern economy that no organization can avoid it, regardless of your industry or customer base. If properly adopted, information technology can radically improve your company's efficiency, but it also brings a number of challenges. My Computer Doctors helps you deal with these obstacles effectively. Providing IT services across Metro Detroit, we allow companies of all sizes to take full advantage of the ongoing technological revolution.
Experience in Every Size Network
My Computer Doctors has extensive experience working in IT. Our history of providing managed IT services in Detroit has given us a detailed understanding of the many difficulties businesses face adopting and using the latest computer technologies. Whether you're struggling to install a new network or facing security or efficiency issues on your current one, we know how to handle it.
Fast and Reliable IT Support
IT issues can rarely wait, which is why My Computer Doctors strives to respond promptly whenever you report a problem. Our team is available 24 hours a day, 365 days a year and never hesitates to respond to your calls and work through your IT problems.
My Computer Doctors has frequently worked with dental offices, medical providers, financial services and other organizations with critical networking and security needs. We have consistently kept their systems safe and efficient, demonstrating that even the most challenging IT support tasks are well within our ability.
IT Support Solutions
My Computer Doctors provides a wide array of services, including:
Computer Repairs

- We get your devices back to full working order and will also advise you on upgrades.

Security Enhancements

- We assess likely cyber threats to your business and help you develop plans to protect yourself.

Data Backups

- Whether due to natural disaster or deliberate attack, data loss can devastate a business. We store copies of your data in a secure location so you can make a full recovery.

Network Troubleshooting

- We quickly evaluate and resolve any problems with your networks.
The My Computer Doctors team is both MSP and Intel certified. Between our extensive training and long history in the IT industry, we are prepared for any threat.
Network Security - Helping To Ensure You Are at Minimum Risk
When it comes to network security, it is easy for small to medium sized businesses to say "not me", or "they are only after the big guys". The reality is that attacks on all networks have been increasing year after year as hackers have become more sophisticated and small businesses are being affected every day by relaxed or non-existent security policies.
With the ever-increasing technological advances, these numbers have climbed in recent years, posing a significant risk for a potential breach, lost or stolen data, or some type of malicious threat.
There are a number of ways My Computer Doctors in Plymouth helps to ensure that you are at minimum risk:
Updates -

Keeping computers and network equipment updated is one of the most effective steps to preventing a possible network security issue.

Firewall -

A common mistake in small to medium business networks is the lack of a business grade firewall solution. Often business owners are unaware of the difference between having a network router and having a network firewall in place.

Passwords -

Password and password protection are proving to be an area that needs attention when discussing network security. Using sophisticated software and tools, hackers are easily gaining access to small business networks through simple or default passwords

Anti-Virus/Anti-Spam -

Most people know that anti-virus and anti-spam software are necessary components of network security. However, most people don't realize WHY it's so important until their computer or network is infected with a virus, malware, spyware or a host of other potentially dangerous issues.
No matter the size of your business, network security is a definite requirement for every business in the digital age.
When to Call Us
My Computer Doctors is happy to help when...
You're having trouble installing or accessing a network
One of your devices doesn't work and you can't figure out why
You store sensitive data and are worried about keeping it safe
You want to install VoIP phone services
Your systems have suffered from a cyber attack
Email/Spam Protection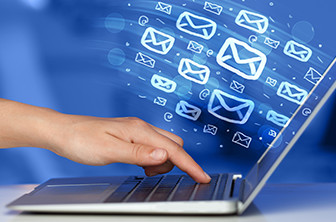 As your business grows, so do your network security needs. Spam may begin to multiply and your network will become more vulnerable to attacks such as phishing and malware. To prevent infringement upon your information, you will need a good e-mail system and exceptional spam protection. Our e-mail service and spam protection service can help.
When you sign up with My Computer Doctors' services today, you can expect a system that will:
Guarantee absolute security –

Not only do we stop viruses, worms and malware before it gets to your inbox, we'll encrypt all your e-mail data to protect from additional online threats.

Give you control –

Our new system will make it clear who is accountable for any irresponsible actions.

Make searching a cinch –

With My Computer Doctors' easy to understand indexing system, you won't ever spend unnecessary time looking for an essential e-mail.
Spam protection and e-mail services are essential to any business in Plymouth. My Computer Doctors will help you get the service that's best suited to your business.
---
My Computer Doctors provides a full range of IT services for every business. For more information, contact us today!