Detroit MI's Best Place to Go For VoIP Installation
Set Up Our VoIP Service For Your Business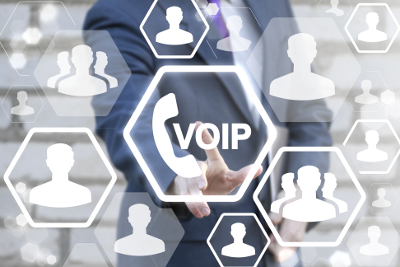 With My Computer Doctors Voice Internet Protocol (VoIP) services you will be able to have complete control over your phone calls. More people are utilizing VoIP services over regular landlines for many reasons. This service uses your high-speed internet connect that will give you fewer dropped calls and can help your business save money. Don't worry your phone set up will look the same as before. However, now instead of hooking up your system to a landline we will use your internet instead. Our system is reliable and offer our clients a variety of different phone options.
VoIP works by transmitting sound in form of packets that travel between devices in a stream continuously. This allows businesses to communicate over longer distances more quicker at an affordable price. There are some issues that you may face with VoIP because what's technology is it doesn't bring some risks and common difficulties. My Computer Doctors will provide you with every benefit of VoIP and keep the difficulties to a minimum.
VoIP Systems Are Susceptible to Issues
VoIP systems serve many advantages, however, there are some issues that can arise.
Low Call Quality - there are some cases where VoIP phones can give you a quality problem including jitters that can occur when the packets of sound arrive out of order.
Bandwidth Issues - Since VoIP networks rely on the Internet, there are times where it can be slow if there are too many users on the same internet line or if the bandwidth is low.
Security Breaches - VoIP phone calls are made over the Internet which makes information available to third parties. Be sure to consult a security expert - like the team at My Computer Doctors to ensure that your network is safe before using a VoIP system.
With extensive experience in the Detroit area, we understand how difficult it can be to install a new system for communication. Our professionals take the time to understand your business, your current equipment and your communication protocols entirely. Once we have a grasp on the way you operate, we then are able to tailer a VoIP system specifically for your business. Our main goal is to make sure that all of our clients are set up to make clear, crisp and secure calls.
We understand the issues that can arise with the use of a VoIP System and offer our clients 24 hour troubleshooting services in order for us to rapidly resolve any issues you may be facing. My Computer Doctors provides managed services for a range of functions through our MCARE program. We take everything we know about your business needs and goals and tailor a management plan for each unique customer.
---
Interested in installing a VoIP system for your business? The team My Computer Doctors are happy to answer any questions you may have and are open to give you more information about all our services we provide. Give us a call today!